Candidate Info
Not participating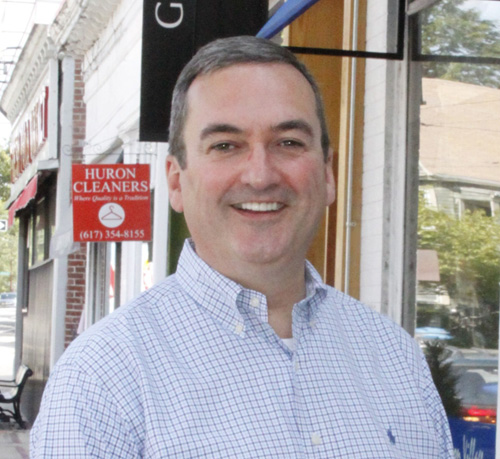 Address:
2329 Mass. Ave.
Cambridge, MA 02140
Contact:
Email:
david@davidmaher.org
Website:
http://www.davidmaher.org/
Tel: 857-236-7163
Council, David has proven his common sense leadership approach to tackling issues enhances the lives of his fellow citizens. David is always ready to roll up his sleeves to do the necessary work required to effect positive change. During his tenure as Mayor, David advocated for improving the public education system, forging new partnerships throughout the city, and providing quality constituent services to citizens. Under his leadership, Cambridge completed a major renovation of CRLS, identified a permanent home for the Adult Community Learning Center and won national awards for the City's green building and community health initiatives. Throughout his years in public office, he has earned the reputation of a "consensus builder" by, time after time, bringing together interested parties and helping them to foster mutually beneficial agreements. David believes that citizens, business leaders and government officials need to work together to solve the issues our city faces. Whether it is resolving zoning issues, improving our public education system, or building partnerships with Cambridge's businesses or educational institutions, David's approach to solving problems will help ensure that Cambridge remains the best place to live, work and visit.
Candidate Stances
Abolish Involuntary Poverty In Cambridge Over The Next Five Years
Take A Stance
Cambridge Is Experiencing Serious Traffic Gridlock Morning And Evenings
Take A Stance
Campaign Finance Reform
Take A Stance
Community Walk And Bike Path Along The Grand Junction Railroad
Take A Stance
Investment In Our Public Schools
Take A Stance
Low And Medium Income Housing -- Increase In Density Or ....
Take A Stance
Low And Moderate Income Housing -- Inclusionary Zoning Results In 25% Affordable Housing.
Take A Stance
Net Zero Buildings
Take A Stance
One Year Moratorium On Construction To Study Impact Of Development On Livability.
Take A Stance
Plan E Charter
Take A Stance
Privacy -- Police Public Safety Security Cameras
Take A Stance
Public Toilets On Cambridge Common
Take A Stance
Reject Dramatic Up-Zoning Changes In Central Square.
Take A Stance
Terms Limits
Take A Stance
The Foundry
Opposed With Reservation