Candidate Info
Not participating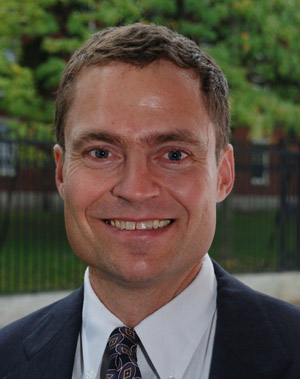 Address:
6 St. Gerard Terrace
Cambridge, MA 02140
Contact:
Email:
Craig@CraigKelley.org
Website:
http://www.craigkelley.org/
Tel: 617-354-8353
Now fifty years old, Craig has seen enough of the world to know that Cambridge is the place he and his wife, Hope, want to live and where they want to raise their two boys, Robbie (16) and Cooper (13). The quiet, friendly neighborhoods, dynamic schools, bustling shopping areas, wonderful parks, super libraries and great people have earned Cambridge a special place in Craig's heart. Born in Wellesley, Craig went to the University of Rochester on a NROTC scholarship, where he made Dean's list, received a BA in History and won the NROTC leadership award. After college, Craig served in the Marine Corps for four and a half years, seeing such faraway places as the Southern California desert, the Philippines and Malaysia. It was during these travels, that Craig first became interested in environmental issues, realizing that reducing abject poverty would decrease the likelihood of military conflict in developing nations. Less than four weeks after resigning his Marine Corps commission, Craig was knocking on doors for Greenpeace. From Greenpeace, Craig moved on to Boston College Law School, where he served as Chair of the Environmental Law Society. Craig graduated cum laude in 1993 and earned the Susan B. Desmaris award for Public Service Achievement and Leadership for his work on environmental issues at school. Following law school, Craig became an environmental consultant, married Hope (whom he met while she was biking with a cast on her leg) and, eventually, moved from a Porter Square apartment to a small house in North Cambridge. He served as the Chair or Vice-chair of the North Cambridge Stabilization Committee from 1996 to 2005, wrote the environmental grant that resulted in the founding of Alewife Neighbors, Inc. and played a major part in revitalizing the Sierra Club's Boston Inner City Outings program. He has served in various leadership positions for the local chapter of the Sierra Club, was on the Baldwin school's School Advisory Council from 2004-2012, chaired the City Council's traffic subcommittee for six years and currently chairs both the Veterans and the Public Safety subcommittees. Craig is an avid cyclist (he was The Ride's September, 2005 "Supercommuter of the Month.") and is the author of an environmental thriller and an environmental textbook. He is a trained asbestos assessor and is qualified in hazardous material response operations.
Candidate Stances
Abolish Involuntary Poverty In Cambridge Over The Next Five Years
Take A Stance
Cambridge Is Experiencing Serious Traffic Gridlock Morning And Evenings
Support Strongly
We should always be studying our traffic and parking trends, publicizing the data and then using the data to make better informed decisions about our transportation and parking needs. Different light synchronization might help alleviate some traffic snarls, different timing and payment options might help alleviate parking concerns and better traffic and parking data could be very useful in helping develop and implement more effective enforcement policies.
Campaign Finance Reform
Take A Stance
Community Walk And Bike Path Along The Grand Junction Railroad
Take A Stance
Investment In Our Public Schools
Take A Stance
Low And Medium Income Housing -- Increase In Density Or ....
Support With Reservation
Increased density is necessary to keep Cambridge the thriving community it is now, but the appropriate density is often either what zoning currently allows or very close to that. Increased property values, new construction techniques and changing residential desires may encourage developers to envision larger projects than current zoning allows and an area can reasonably absorb and we should look at related upzonings very carefully. Housing, both income specific and market rate, is a regional concern and Cambridge should have a data-driven plan for housing investments and developments to create and maintain the City we want. One key to attracting and keeping families in Cambridge's market rate units is to make sure that CPS offers educational opportunities that encourage families to enter and stay in our District's schools. Data shows that concerns about the quality of education, not housing prices, may be the biggest factor in families leaving the District
Low And Moderate Income Housing -- Inclusionary Zoning Results In 25% Affordable Housing.
Opposed
This is not yet a "yes" or "no" question I can answer. I do not have enough of an understanding of the housing market, to include how construction projects get financed, to know if such a proposal would actually lead to the desired goal or if it would push more development towards retail, lab or office space. I also know of no data that supports the theory that two and three bedroom units result in more families living long-term in Cambridge. Before we make such significant changes to our housing policies, we need to make sure we have much more access to the facts than is currently available. I would support the 15% currently "required" be a true 15% rather than the 11.5% of the overall buildout we currently have.
Net Zero Buildings
Undecided
I have not yet come to a decision on the Connolly Petition and look forward to participating in the numerous meetings on the petition that are currently scheduled. If we pass the petition and simply move buildings to Boston or Quincy we have done nothing for emissions, so it's important for me to understand that the petition would actually result in net-zero buildings being built rather than simply moving construction elsewhere.
One Year Moratorium On Construction To Study Impact Of Development On Livability.
Support With Reservation
'd have to define what a "large scale upzoning" is to get a solid answer. I think I am generally supportive of the concept in already existing, clearly defined neighborhoods like Porter Square, Central Square, Inman Square, Harvard Square and so forth. These Squares will be facing a lot of development pressure as current projects get big and we should not upzone them project by project as has been our tendency in the past.
Plan E Charter
Take A Stance
Privacy -- Police Public Safety Security Cameras
Support With Reservation
Public Toilets On Cambridge Common
Take A Stance
Reject Dramatic Up-Zoning Changes In Central Square.
Support Strongly
Don't hold me exactly to the 8 stories, but I do think that Central Square blends too closely into surrounding low-scale residential neighborhood to encourage tall buildings. Whether the maximum height could include a 9- or 10-story building is something I'd be willing to explore, but 16-stories is too much. Buildings of that height will canyonize Mass Ave, dwarf much of the surrounding residential neighborhoods and significantly alter the character of the area.
Terms Limits
Take A Stance
The Foundry
Support