Candidate Info
Not participating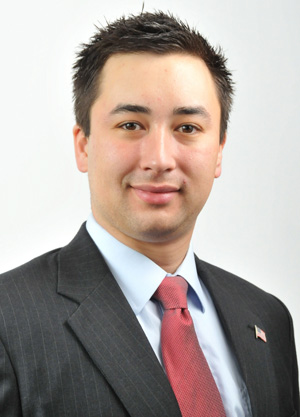 Address:
157 Garden St.
Cambridge, MA 02138
Contact:
Email:
leland@electleland.org
Website:
http://www.LelandCheung.com/
Tel: 617-444-9080
My name is Leland Cheung, and I am running for my third term on the Cambridge City Council. As a recent alumnus of Harvard and MIT, a former entrepreneur and venture capitalist, and a new father, I have a firsthand understanding of all that Cambridge has to offer to its residents and a deep-rooted commitment of ensuring that our community continues to thrive in the years to come. When my father immigrated to Cambridge from China in 1969, what he found here was so special that he became determined to instill in me an appreciation for the same. With occasional trips to visit relatives in China to compare my life to theirs, he showed me the importance of a community that governs for the future, catches people when they fall, and helps people create a better life for their children. I soon realized the dual nature of democracy - giving us on the one hand freedom, but on the other the responsibility to participate in shaping our government. It was with that sense of responsibility that I ran for City Council after leaving the innovation economy in Kendall Square. For the past four years, I have worked tirelessly to realize these ideals for our community, earning a reputation as the hardest working City Councillor by passing the most legislation and proactively responding to every resident. Together, we've tackled challenging issues and worked collaboratively to improve our community. For more on my background and legislative victories, please visit my website at http://www.LelandCheung.com, email me at Leland@ElectLeland.org, or call my cell at (617) 444-9080. As a new father, it is clearer to me now than ever that we all face the same questions my father faced when he first move here. How do we pass on our values through education, experience and example? How do we ensure that Cambridge continues to exemplify my belief that government can be a force for good and that, by working together, we can solve problems today and lay plans for a better future? Collectively, the choices we individually make define us, define our community, and define the world as it will be. Together, we've accomplished a lot, but the work isn't over yet. By voting Leland Cheung #1, you are sending a message that you want a responsive, innovative, and collaborative City Council who will never stop raising the bar for us and our children.
Candidate Stances
Abolish Involuntary Poverty In Cambridge Over The Next Five Years
Undecided
Cambridge Is Experiencing Serious Traffic Gridlock Morning And Evenings
Undecided
Campaign Finance Reform
Undecided
Community Walk And Bike Path Along The Grand Junction Railroad
Undecided
Investment In Our Public Schools
Undecided
Low And Medium Income Housing -- Increase In Density Or ....
Undecided
Absolutely. According to Barry Bluestone, housing price increases have been driven by extremely low vacancy rates – during high vacancies, prices drop, and during low vacancies, prices rise. Unlike the stock market, housing isn't a liquid market; people move when a life event necessitates it. It's essential that we create a comprehensive plan to add to our housing stock annually so that we can manage vacancy rates, stabilize prices, and increase subsidized housing. This will keep residents in Cambridge, allow new families to move in and ensure reasonable prices, but will ultimately require increased density. I support efforts to prioritize this smart growth, including by transforming city-owned parking lots into a healthy balance of mixed income housing (including both middle income and low/moderate income options with 2-3 bedroom family units); outdoor public space including pocket parks, play areas and plazas; and affordable retail and non-profit space for arts and culture.
Low And Moderate Income Housing -- Inclusionary Zoning Results In 25% Affordable Housing.
Undecided
To ensure that the City of Cambridge remains a community where both longtime residents and area newcomers are able to live and thrive, it is essential for housing prices to remain affordable for everyone at all stages and walks of life. In my last two terms on the Cambridge City Council, I supported efforts to increase affordable housing and middle-income family housing, including introducing the order to make the 18 percent inclusionary zoning that was included in the MIT petition becomes the new minimum for all new development via the City conducting a new Nexus study and economic analysis necessary to statutorily increase that number. Going forward, I support efforts to increase inclusionary zoning requirements to 25 percent if the Nexus study indicates that that amount is enforceable.
Net Zero Buildings
Undecided
Throughout my time on the Council, I have fought to ensure that new development is consistent with our community's values – fitting within a neighborhood context, being built using ethical labor practices, and abiding by our commitment to combatting climate change, and have previously voted in favor of requiring net-zero energy standards. Though I strongly agree with the merits of this petition, we must ensure that what is ultimately passed is coordinated, cohesive, and without unintended economic consequences. I am concerned about RECs, which are not audited or standardized, and would instead suggest local projects that create a net increase in the amount of renewable energy provided to the grid that directly serves us. Furthermore, in my conversations with some petitioners they have noted shortcomings with the existing proposal, so if the vote were held today, I would ask that more experts be brought in, the holes be filled, and the proposal resubmitted so that the Council can vote affirmatively on a petition that is best for our climate and economy.
One Year Moratorium On Construction To Study Impact Of Development On Livability.
Undecided
Although I share the CRA's desire to ensure that all development that is completed throughout Cambridge supports our shared goals of making our City a more affordable, sustainable, less-congested, and more environmentally-friendly place to live, a one-year moratorium on up-zoning would have severe negative impacts on our economy and ability to thrive going forward.
Plan E Charter
Undecided
Privacy -- Police Public Safety Security Cameras
Undecided
Public Toilets On Cambridge Common
Undecided
Reject Dramatic Up-Zoning Changes In Central Square.
Undecided
I respect the community process that resulted in the recommendations of the Central Square Advisory Committee and believe we should respect the extensive time and thought members of the community have put in to that process.
Terms Limits
Take A Stance
The Foundry
Undecided