Candidate Info
PARTICIPATING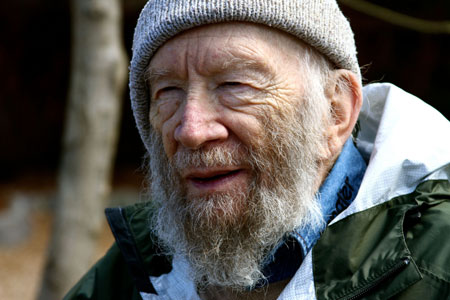 Address:
143 Pleasant St.
Cambridge, MA 02139
Contact:
Email:
yen.yarden@verizon.net
Website:
Tel: 617-491-5350
Curiosity about the personal past of someone seeking public office is, in a democratic society, a sign of good health and I will attempt to satisfy this as asked. But most relevant at the moment are the following facts. I have lived in Cambridgeport for well over thirty years, first as renting a small apartment for about fifteen and since 1994 as the owner of a spacious condominium at 143 Pleasant Street. I live there with Nona, my wife of many years. In relatively good health, able to help one another, both of us expect to remain where we are for the rest of our lives. Accepting early retirement from a tenured professorship at Bard College in 1987, I have been politically active in Cambridge ever since. While living in the apartment at 25 Chalk Street, I became involved in actions to protect Central Square and in becoming familiar with the urban peculiarities of Cambridge. After we moved to our present address, I was involved in the actions that led to the formation of the Association of Cambridge Neighborhoods, and served on its board for many years. Almost all of my political action has been in concert with others, and I have extensive experience in the politics of small groups, such as the City Council, organizations, boards, academic committees, both elected and self-selected. As an elected City Councillor, I will be entering highly familiar territory, working with people most of whom I know quite well, and would not need a period of orientation. But I look forward to the idea of sharing the formal indoctrination in institutional proprieties -- conducted by a paid specialist, no doubt -- with the voters at large. I am sure that this provides much comedy, and that there is little more serious than that. Until one turns ones attention to what truly troubles and injures us in Cambridge today and may in the future. Responding to the question that I put to myself, "Why am I seeking elective political office?" the best answer that I can offer in the public space is, my frustration with 'representation' and a desire to assert personal agency. Acting in a common public space* is essential to its making, and that is something that I have been doing for much of my life. In other words I have always been a 'political' animal. And thus, concerned about the distinction between the governed and the government, which produces a reduction of the public space within which democratic discourse occurs, I am now asking to be elected to a position of political power. The only moral reason for seeking such power is not to represent others, not to share with others, not to serve others, but to return that power to where it properly belongs; the 'demos.' The only way the problems of a city can be solved is by its citizens.** The citizen, as an agent in the public space of a city becomes one, only as a matter of personal choice. As a matter of choice, I as well as many of my associates, acquaintances, and friends born elsewhere happen to be living here, in New England, in Massachusetts, and in Cambridge. We live in a part of the United States that retains strong democratic traditions expressed in forms of town government and features of popular assemblies. These traditions offer a realistic opportunity to eradicate that invidious distinction of the government and the governed, and cure the malaise produced by oligarchic wisdom, ecological ignorance, and bureaucratic government. Here I note that since 1997 when I joined the Mystic River Greens, I have been a responsible member of the Green Party, and in the wake of the merger of the Rainbow Party with the Green Party of Massachusetts in 2002 I was elected a member of the State Committee of the Green-Rainbow Party, the Massachusetts affiliate of the Green Party of the United States. For the past four years I have been serving on the Platform Committee of the GPUS. Though this is the only political party which I ever joined, I am no stranger to partisan politics, and understand the ideological denial of its role in City government to be a polite fraud. I am pleased to inform everyone of the complete support of the GRP of my seeking office as a City Councillor in Cambridge. With the above view very much in mind, I am seeking office at this time, because my private circumstances allow me to carry out my intentions. At the age of ninety years, I cannot possibly be embarking on a political career, nor can I seriously entertain the idea of more than a single term in which to act. I cannot delay the fulfillment of good intentions, need not invest in courting votes from residents or claim to serve 'stakeholders.' The public space need not suffer my incumbency. My leisure guaranteed by a modest pension and social security payments, every penny of my emoluments as a City Councillor will be committed to the development of self government. The means of doing this need not wait for my election. They should begin now, and I hope that this example will be taken up by others. I am spending neither the hard-earned money of the voters nor soliciting a share of stakeholder profits to get elected; I am convinced that this is unnecessary and ecologically destructive. Cambridge is fortunate in having media of communication that allow for the creation of the needed public space. Notes: *A common public space is a physical space and also a symbolic one. It can be a council chamber, a hall, a large shelter, a space in a market, a place where residents of a city gather as of right, to engage in political discourse, examine opposing positions, resolve disagreements and and thus arrive at rational decisions for the common good. The symbolic barrier in the Cambridge City Council reduces its value as a public space. ** I use the word citizen here only in that sense, and not in the restricted sense of carrying an official U. S. passport entitling one to freedom of movement within the territory of the U. S. and to the protection of its government when moving about abroad.
Candidate Stances
Abolish Involuntary Poverty In Cambridge Over The Next Five Years
Support Very Strongly
The persistence of poverty in Cambridge, and elsewhere, however undesirable from an economist's point of view, must be examined from a broader point of view. Politically, the main consequence is that poverty effectively disenfranchises the majority of those who are forced to count every penny to make ends meet. How current revenues might be used to rid Cambridge of institutionalized poverty, rather than sustain it, is one of the first budgetary problems that demand careful study. The social cost of poverty surely outweighs its social functions. Here again, ecological Full Cost Accounting is required.
Cambridge Is Experiencing Serious Traffic Gridlock Morning And Evenings
Support Very Strongly
Such studies are of greater value if they are ongoing. It is also wise to instate a continuous audit of how attempted solutions are faring.
Campaign Finance Reform
Support Very Strongly
Given the amounts of money invested by corporations and their lobbyists -- the American Petroleum Institute is but one glaring instance -- to influence public opinion, legislators and policy makers elected to public office cannot avoid that power. The concentrations of wealth under conditions of globalization and ownership of the most widely used media already determining what much of the public believes to be the case, removing the campaign funding bar to those seeking public office is but a first step in reducing that influence. Quoting Bernays "The conscious and intelligent manipulation of the organized habits and opinions of the masses is an important element in democratic society. Those who manipulate this unseen mechanism of society constitute an invisible government which is the true ruling power of our country." oligarchic government is inevitable under current campaign finance conditions.
Community Walk And Bike Path Along The Grand Junction Railroad
Support Strongly
When Cambridge Green Ribbon Open Space Committee recommends an action that requires an investment of $8,000,000, I assume the the study justifies the expenditure. But my campaign's position on this matter has everything to do with the appreciation of the wealth of the City, and that this could be done with no harm to many other expenditures that certainly take precedence.
Investment In Our Public Schools
Support Very Strongly
The increase in non-school budgeting and spending over a ten-year period by 59% may be explained in part by growth in population, and increases in commercial building. There is a point, in urban growth, where benefits of city living outweigh the added costs. The point at which the overburdening of the rural environment of cities makes further growth ecologically undesirable. That point has to be determined. But independently of this consideration, the per capita cost benefits of urban living peak at a certain point. After that point, increased rates of growth however linear that growth, the per capita expenditure increases with every added person. Keeping this in mind, it is easily understandable that school spending declined in relation to the total budget. Speaking as a teacher, and effective parent of three children, I know, that building renovation is a poor 'investment' in education by comparison with seeing to it that every child living under conditions of poverty, deprived of the physiological benefits of easy parenting, is given the same opportunities for brain development as opportunities by public schooling beginning no later than 3 years. This is expensive, requires special teachers with the knowledge to make up for the disadvantage, and this is where the investment should be.
Low And Medium Income Housing -- Increase In Density Or ....
Undecided
Low And Moderate Income Housing -- Inclusionary Zoning Results In 25% Affordable Housing.
Undecided
It should be pointed out that under current regulation 15% frequently becomes 11% in fact. To avoid similar compromises and ensure 25% affordable housing, mechanisms to implement and enforce the ordinance must be written into it.
Net Zero Buildings
Support Strongly
The generally recognized need to reduce carbon emissions requires that all large building projects be planned an executed in a manner that meets the conditions of the NetZero Petition. Private and institutional real estate developers with a long term investment are ideally placed to appreciate the need to institute Full Environmental Cost Accounting and the unacceptability of externalizing real costs. The "use of energy from renewable resources" will require further definition, research and action, especially in the areas of recycling and reducing wasteful consumption. Given the complex relation between urban and rural environments, it is important to avoid manufacturing waste for incineration and using fertilized crop land for the manufacture of ethanol. Not all renewables are equal balancing a sustainable ecology.
One Year Moratorium On Construction To Study Impact Of Development On Livability.
Support
But, given the inadequacy of the available information, a single year may be insufficient to gather and analyze the necessary data. E.g. How many housing units fail to meet Cambridge and State lead-based paint restrictions? How will the maximally desirable carrying capacity of the public transportation be determined?
Plan E Charter
Undecided
Plan E government can be modified in many ways, and this can be done by the City Council. I once submitted to the Council a legally drawn petition instituting open procedure for choosing the Planning Board. The council refused to discuss this. Merely substituting a mayor for a manager does not make for more democratic government. Under Plan E government, the political power resides in the City Council. I am open to discussion, if recall of a mayor is made possible by removing non-residents from the registration rolls.
Privacy -- Police Public Safety Security Cameras
Take A Stance
Public Toilets On Cambridge Common
Take A Stance
Reject Dramatic Up-Zoning Changes In Central Square.
Support Very Strongly
High-rise apartment buildings project huge capital investments that preclude less intensive land uses for an indefinite future. Whatever 'green' credentials they may have, they impose large ecological footprints elsewhere. Furthermore, high-rise buildings and the overproduction of 'market rate' housing invites the purchase of units as warehoused investments rather than homes for active residents engaged in community.
Terms Limits
Support
The Foundry
Support Very Strongly