Candidate Info
Not participating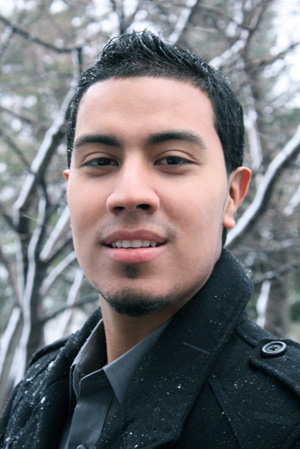 Address:
23 Market St.
Cambridge, MA 02139
Contact:
Email:
LVforCC@gmail.com
Website:
http://nonebychoice.org/
Tel: (617) 388-5011
I was proudly born in Cambridge, MA and raised by two hard working and supportive parents, both of whom emigrated from Latin America to set a stage of opportunities for my siblings and me here in America. A product of our public school system, I graduated from Cambridge Rindge & Latin in 2006. From there, every stop along the way to this campaign has involved helping others, mostly youth, to tap into their fullest potential so that they are able to become the leaders of tomorrow. After high school, I had plans to further my education and to pursue athletic opportunities, however, I became a father at the age of 19. Some might say that life got in the way, and it certainly did. My wife and I were committed to not becoming another tragic statistic, so with support from our families we have been incredibly blessed to defy all of the odds. We are now happily married raising two wonderful boys. Our eldest son attends a Cambridge public school, and we hope to have our toddler follow in his footsteps. My journey from a Cambridge kid to a teen parent has shaped my passion for guiding and enriching young people, as well as serving the Cambridge community. As a native Cantabrigian, I feel a sense of responsibility to apply the knowledge and the experiences I have gained to help establish an environment in Cambridge that cultivates a variety of passionate leaders for generations to come. This is a pivotal time for Cambridge and we need to work together to uphold the culture of diversity, inclusiveness, and innovation that our city has rightfully earned! My campaign is going to operate in the most cost effective manner possible, so that I can focus on important core values. This means no website, no mailings, only social media interactions, and consistent face-to-face conversations. Grassroots organization is centered on developing and sustaining authentic relationships and "meeting people where they're at," this is what I plan to do. I want to engage in meaningful and thoughtful conversations with my fellow citizens so that together we can showcase the real stories of those who live in this City and emphasize the unity in community. Join me and let's build.
Candidate Stances
Abolish Involuntary Poverty In Cambridge Over The Next Five Years
Take A Stance
Cambridge Is Experiencing Serious Traffic Gridlock Morning And Evenings
Support
Heavy traffic is becoming a serious problem in some neighborhoods. I believe that we need to work together with different departments across the city in order to come up with a strategic plan on how to alleviate heavy traffic and a citywide transportation study is a perfect start. The city council also needs to come together and work with the MBTA to create dialog on how we can better our bus and train services in our city. By demanding better transportation services we can shift heavy traffic flow from our streets and into our public transportation system.
Campaign Finance Reform
Take A Stance
Community Walk And Bike Path Along The Grand Junction Railroad
Take A Stance
Investment In Our Public Schools
Take A Stance
Low And Medium Income Housing -- Increase In Density Or ....
Undecided
With a family counting on me at home, I'm on a pretty tight budget to get the most out of my money. I know many families are in the same predicament. I would love to help local farmers continue to grow locally and bring their produce into Cambridge, to expand farmers markets and the affordability of this option. I would like to help locally owned bodegas and convenience stores work on a strategy to increase their reach in the community. Finally, it's important to continue to create tax incentives for local business that are passionate about food and are willing to work with us.
Low And Moderate Income Housing -- Inclusionary Zoning Results In 25% Affordable Housing.
Support With Reservation
My top priority is creating sustainable living for Cambridge families. It is important that we continue to build affordable housing units in order to give low and middle-income families an opportunity to live in Cambridge. By increasing the inclusionary zoning from 15% to 25% we are guaranteeing that more families are able to live in our city and take advantage of our public schools and other citywide resources. Cambridge families and families who want to live in Cambridge deserve and equal opportunity to live in quality affordable housing.
Net Zero Buildings
Undecided
I believe that Cambridge is a beacon of light and a leader among other cities in Massachusetts, as well as around the Country. Our decisions have the power to ripple effect throughout the Boston area and beyond. The Connolly Net-Zero Zoning petition is one way to bring the issue to the forefront and to spark the conversation of ways we can hold ourselves to a higher standard of sustainable living. Our old and new commercial buildings need to be held accountable for their carbon footprint. We also need to work with our local universities to create studies and internship opportunities to find other ways to reduce our carbon footprint. Our City has the resources to be at the cutting edge of new technology and new sustainable industry.
One Year Moratorium On Construction To Study Impact Of Development On Livability.
Support Strongly
The City Council needs to reassess how all development projects are evaluated. The city council is responsible for making educated decisions that best fit the needs of ALL Cambridge citizens. As a City Councilor I will take in into account not only the environment but also how each project is making Cambridge a self-sustainable city. Instead of investing in new projects we need to reinvest in our infrastructure and create more employment opportunities for Cambridge residents.
Plan E Charter
Take A Stance
Privacy -- Police Public Safety Security Cameras
Take A Stance
Public Toilets On Cambridge Common
Take A Stance
Reject Dramatic Up-Zoning Changes In Central Square.
Support Strongly
I firmly believe that historic Central Square should stay true to its identity. By accommodating zooming for 28-story buildings we are not only destroying that identity but also masking our high homeless rates in Central Square. At any point over 60% of homeless are war veterans; we need to shift some of our City's resources to help those in need not build 28 story buildings. Not only can we not forget how far we have come as a City but also we need to make sure that we stay true to our identity as an inclusive city.
Terms Limits
Take A Stance
The Foundry
Undecided