Candidate Info
PARTICIPATING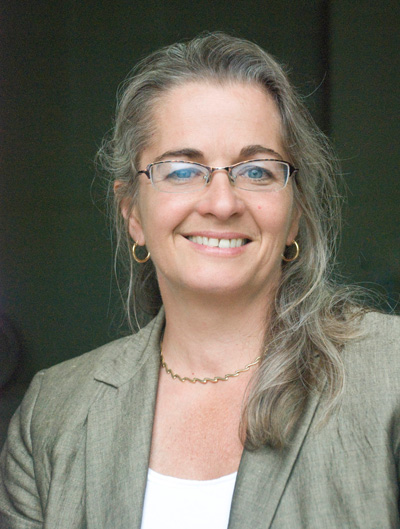 Address:
20 Essex Street
Cambridge, MA 02139
Contact:
Email:
Minka@MinkaforCambridge.org
Website:
http://www.MinkaforCambridge.org/
Tel: 617-596-1547
As a neighborhood advocate looking at city government from the outside, I understand how difficult it can be to make a difference in such a complex city, but I believe we can do better. We CAN have clean and safe streets, energy efficient buildings, good schools, flourishing gardens and open spaces. This is a city built by its people; we CAN keep our best and brightest in the community with competitive public education, job opportunities and affordable options for housing. Cambridge is a progressive city, leading the way in technology, medicine, education, energy and climate change initiatives. Doesn't it make sense to have all these reflected in our city government? As a city councilor, I will keep things in perspective as I recommend improvements. I will be open minded and remain connected to the people, neighborhoods and communities of Cambridge. I have been bringing people together for decades to solve the old problems of our city in new ways. I am excited and prepared to use my passion, creativity and leadership to keep our neighborhoods vibrant, livable and affordable for decades to come.
Candidate Stances
Abolish Involuntary Poverty In Cambridge Over The Next Five Years
Take A Stance
Cambridge Is Experiencing Serious Traffic Gridlock Morning And Evenings
Support
If a master city-wide study were being carried out, it will encompass a city-wide transportation study. If no Master Study is being done, then we should advocate for a city-wide transportation study. I wouldn't want to advocate for redundant studies.
Campaign Finance Reform
Take A Stance
Community Walk And Bike Path Along The Grand Junction Railroad
Take A Stance
Investment In Our Public Schools
Take A Stance
Low And Medium Income Housing -- Increase In Density Or ....
Opposed With Reservation
A key to a healthy community is parity in the of housing:jobs ratio. Cambridge has maintained this balance over the recent decades but the balance is shifting towards more jobs . To reverse this trend we need to explore other avenues for home ownership including co-ops, co-housing and limited equity condominiums. We need to incentivize MIT to build housing for graduate students and post-docs. The Affordable Housing Trust has been traditionally geared towards low income despite having a mission to increase middle income units too. In order to maintain socioeconomics diversity, we clearly need to build more middle income units with greater number of bedrooms. We must also explore regulatory & permitting barriers to renovate when family want to stay but has outgrown home. I think we are on track to create a city of 115,000 by end of decade – I don't think we can sustain much more than that.
Low And Moderate Income Housing -- Inclusionary Zoning Results In 25% Affordable Housing.
Opposed
I don't support your proposal in its current form exactly. I support increasing the inclusionary to 18% of the total number of units for low income and 7% for middle income families. I agree that there should be a specified % of units as 2-3 bedrooms but I think low income units should be included and not just middle income units. In order for any inclusionary program to work well, CDD needs to increase its diligence & outreach to eligible builders and residents.
Net Zero Buildings
Support
These new buildings will exist for at least 75 years and we must ensure they are not adding to the carbon footprint of the city. At the same time, we must continue to push for insulating buildings, increasing solar PV and solar thermal and demand renewable energy into the electric grid from the existing buildings. Without a massive change in mindset, we will not improve our long term outlook. I think there are amendments which will increase the likelihood of passage of this needed legislation such as protecting Affordable Housing projects, clarifying definitions and providing clearer guidelines for renewable energy purchase.
One Year Moratorium On Construction To Study Impact Of Development On Livability.
Support Strongly
I'm not sure a one year period will allow the necessary assessments however; I do think we need to ensure that no major variances are issued for a one year period. What is allowed 'as of right' can continue to be built. The major up-zoning pressures I foresee is in Central Square and Kendall Square. I'd like to tie any moratorium on development to improvements to the MBTA – that should quickly bring developers to our side advocating the state legislature to help solve this major infrastructure issue.
Plan E Charter
Take A Stance
Privacy -- Police Public Safety Security Cameras
Undecided
This question is phrased in a way that make it impossible to answer in an understandable way. I think the Plan E form is workable as long as the Council is strong and clear in its direction to the City Manager's office. Electing a mayor with popular vote may be better than the current form. Each candidate willing to serve as mayor could position themselves with the voters and demonstrate both council and school committee expertise.
Public Toilets On Cambridge Common
Take A Stance
Reject Dramatic Up-Zoning Changes In Central Square.
Support Strongly
I support adding to the density which already exists but I want it to be developed via the variance process and not allow increased density as of right with a large, indiscriminate zoning change. Within the current zoning envelope there is already more density allowed. Let's see the impact of that before allowing even more density in our city, already the second most dense in the Commonwealth.
Terms Limits
Opposed
I think educated voters should be the arbitrators of whether an incumbent gets reelected. In many instances, experience counts and we shouldn't turn our backs on it simply because of an arbitrary passage of time.
The Foundry
Support Strongly
Open, raw spaces such as the donated Foundry Building make excellent venues for practice, classrooms, gallery and affiliated office spaces. Performance art, visual art and music could easily co-exist in this building. This donated building should be upgraded to meet current code and municipal standards and then we should put out a competitive Request For Proposals for a long term operator of the building.