Candidate Info
Not participating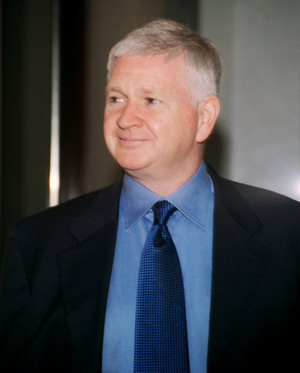 Address:
544 Cambridge St.
Cambridge, MA 02141
Contact:
Email:
timtoomey@aol.com
Website:
http://www.timtoomey.org/
Tel: 617-250-8630
Tim Toomey is a lifelong resident of East Cambridge and has served on the Cambridge City Council since 1990. Prior to his election to the City Council, he served on the Cambridge School Committee for two terms. Throughout his career, he has been a passionate advocate for affordable and equitable housing opportunities for all Cambridge residents, sound management of municipal finances, smart infrastructure investments, and has always sought to find new ways for development to enrich and support impacted neighborhoods.
Candidate Stances
Abolish Involuntary Poverty In Cambridge Over The Next Five Years
Take A Stance
Cambridge Is Experiencing Serious Traffic Gridlock Morning And Evenings
Take A Stance
Campaign Finance Reform
Take A Stance
Community Walk And Bike Path Along The Grand Junction Railroad
Take A Stance
Investment In Our Public Schools
Take A Stance
Low And Medium Income Housing -- Increase In Density Or ....
Support With Reservation
Increased density is a question that each neighborhood needs to answer for itself. When a neighborhood chooses to increase density, it deserves compensation from the developer in the form of public goods that benefit the whole community, and I strongly support the principle that mitigation funds should benefit the affected community first and foremost. I'm proud that Cambridge has led the way on sustainable urban growth, combining robust public transportation with incentives for green construction techniques and energy efficiency, and I will keep pushing developers to ensure that all new projects conform to the highest of both environmental and labor standards. Cambridge offers clean, green streets, outstanding educational opportunities, and the lowest property taxes in the commonwealth, and I hope to keep fighting to keep our city affordable for all families.
Low And Moderate Income Housing -- Inclusionary Zoning Results In 25% Affordable Housing.
Take A Stance
Net Zero Buildings
Take A Stance
One Year Moratorium On Construction To Study Impact Of Development On Livability.
Take A Stance
Plan E Charter
Take A Stance
Privacy -- Police Public Safety Security Cameras
Undecided
Public Toilets On Cambridge Common
Take A Stance
Reject Dramatic Up-Zoning Changes In Central Square.
Take A Stance
Terms Limits
Take A Stance
The Foundry
Support With Reservation