Candidate Info
Not participating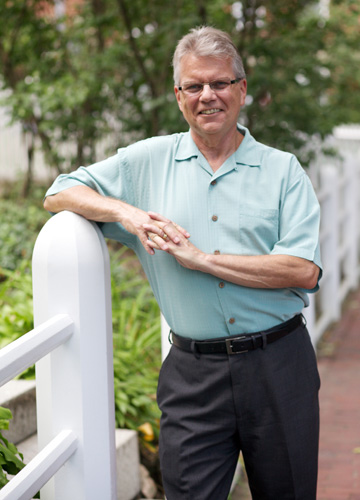 Address:
426 Broadway
Cambridge, MA 02138
Contact:
Email:
DennisCarloneforCityCouncil@gmail.com
Website:
Tel: 617-682-0657
I decided to run for City Council because I want to give back to this dynamic city that I love. Many of us are afraid of losing our community to development, which will put profits before people. It doesn't have to be that way. With a plan, we can have quality development and preserve our communities. Together, we can thrive!
Lived and worked in private practice in Cambridge nearly 40 years
Married and raised two sons in Cambridge
Award winning urban designer and Cambridge businessman
Designed and helped implement the East Cambridge Riverfront Project
Taught at Harvard, Lesley University's Art Institute, and Boston University
Chair, Committee on Government Affairs, Cambridge Chamber of Commerce
Candidate Stances
Abolish Involuntary Poverty In Cambridge Over The Next Five Years
Take A Stance
Cambridge Is Experiencing Serious Traffic Gridlock Morning And Evenings
Support
The city tries to do this on a piecemeal basis, given the size of its department. (This is probably the hardest job in Cambridge.) As long as half of Cambridge's traffic is through-traffic, not local traffic, this will be difficult to solve. However, troublesome intersections do seem to work better when directed/overseen by traffic policemen.
Campaign Finance Reform
Take A Stance
Community Walk And Bike Path Along The Grand Junction Railroad
Take A Stance
Investment In Our Public Schools
Take A Stance
Low And Medium Income Housing -- Increase In Density Or ....
Support With Reservation
I believe that the city-wide Master Plan that I call for will document that current development is out of balance with respect to transportation, residential development, and commercial development. This imbalance was amplified by the council's granting of massive new commercial/academic building rights to MIT without anywhere near enough residential development and without any increase in transportation. The council voted to increase the displacement pressure on families and low income residents when it could have had MIT build housing on its own land in compliance with the city's guidelines documented in what is represented to be the city's Master Plan (but together with the zoning law, it is not a Master Plan by any metric), the "Towards a Sustainable Future" document. I will only support measures that restore balance, such as development fees to support increasing the Red Line capacity.
Low And Moderate Income Housing -- Inclusionary Zoning Results In 25% Affordable Housing.
Support
Although every great city has a strong, family-based mixed-income population, rising Cambridge rents and home prices have forced many to leave the city. I completely support CRA's intent with the understanding that the cited percentages would require additional city funds, which need to be supported by commercial development, not just residential developers and expanded city funds.
Net Zero Buildings
Support Very Strongly
I am the architectural/urban design spokesman for the Connolly Net Zero Petition and fully support its goals. We all know that despite the city-sponsored green initiatives over the last ten years, carbon emissions have gone up significantly, not down. If Cambridge, with its robust building economy and internationally known sustainable specialists at Harvard and MIT, cannot begin a true Net Zero strategy, who will? If not now, when? Details may change but the goals of the petition are absolutely required.
One Year Moratorium On Construction To Study Impact Of Development On Livability.
Support Strongly
I would add to your list that the city must prepare existing building mass, present zoning build-out and proposed zoning build-out drawings as part of any up-zoning effort. It makes no sense to propose zoning changes without a true representation of what is being proposed, but this has become common practice.
Plan E Charter
Take A Stance
Privacy -- Police Public Safety Security Cameras
Take A Stance
Public Toilets On Cambridge Common
Take A Stance
Reject Dramatic Up-Zoning Changes In Central Square.
Support Strongly
There is no question that the current 80 feet height is not only adequate for the allowed density, but from an urban design point-of-view desirable for building community and fostering place-making. This is what the essence of Cambridge is all about.
Terms Limits
Take A Stance
The Foundry
Support With Reservation