Candidate Info
Not participating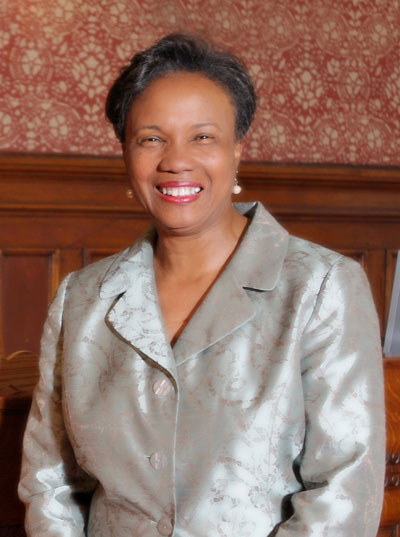 Address:
188 Harvard Street
Cambridge, MA 02139
Contact:
Email:
councilorsimmons1@gmail.com
Website:
http://www.denisesimmons.com/
Tel: 617-491-7435
My name is Denise Simmons, I am currently serving my 6th term on the City Council, and I have worked hard over the years to be a thoughtful, collaborative civic leader who fights to ensure that every voice is heard in the discussions and debates that shape our community. I am humbly asking for your #1 vote to continue my service on the City Council. As someone who has always been drawn to public service, it has been a tremendous honor and a privilege to serve on the City Council over the past dozen years. I was born and raised in Cambridge, I raised my own family here, and I have spent my entire adult life working to give something back to my community. My service began when I served as Executive Director of the Civic Unity Committee in the 1980s; in the 1990s, I served on the School Committee, and, since 2002, I have held a seat on the City Council. For the 2008-2009 term, I was also honored to serve as Mayor of Cambridge. The past decade has been a time of great challenges and tremendous opportunities, and I have worked hard with my colleagues and with the community at large to improve upon an already amazing city. Together, we have accomplished many great things – and the work is far from over. In addition to my work on the City Council, I am also a small business owner, a Justice of the Peace, a wife, a mother, and a grandmother. My ties to Cambridge run deep, as does my commitment to public service.
Candidate Stances
Abolish Involuntary Poverty In Cambridge Over The Next Five Years
Take A Stance
Cambridge Is Experiencing Serious Traffic Gridlock Morning And Evenings
Support Strongly
I have proposed a "Don't Block The Box" program, similar to what other communities have adopted, and it is currently being discussed in committee. However, I wholeheartedly support this proposal, and I will happily propose this in the City Council's upcoming session.
Campaign Finance Reform
Take A Stance
Community Walk And Bike Path Along The Grand Junction Railroad
Take A Stance
Investment In Our Public Schools
Take A Stance
Low And Medium Income Housing -- Increase In Density Or ....
Opposed With Reservation
Increasing density in underdeveloped areas may be necessary, but not without careful deliberation and intensive community discussions first. I will continue pressing, as I have done in the past, for developers to commit to creating more family-sized affordable units. I have personally worked with many families over the years who would not have been able to stay in Cambridge, were it not for my pushing for this kind of housing. Yet the need remains, and there needs to be pressure on developers and the housing organizations not just from the City Council, but also from an organized community. I will also be asking the Community Development Department to conduct an intensive study and then report back on how other communities similar to Cambridge have addressed this issue, to learn if there are other options that we simply have not yet attempted that are now worth consideration.
Low And Moderate Income Housing -- Inclusionary Zoning Results In 25% Affordable Housing.
Support Very Strongly
The need for affordable housing is one of the great issues this city is contending with. I have been urging developers to commit to creating new units, and helping to preserve existing stock. I also have urged the Housing Committee to examine how we can modify our zoning requirements to increase the amount of mandatory affordable units that must be included with any new developments. I very much support this proposal.
Net Zero Buildings
Undecided
I thank Mike Connolly, Quinton Zondervan, Green Cambridge, and the Cambridge Committee for Net Zero Buildings for raising this important issue, and this is a discussion we absolutely must be having at this time. But I would need to know more about how much of a positive impact this would truly have, what possible unintended consequences we ought to be mindful of before committing ourselves, and whether this might deter developers of affordable housing from initiating projects in Cambridge due to higher up-front costs. The conversation must and will continue, with a more diverse body of people involved at all levels, but I am not yet convinced that this petition is the most constructive framework for us to hold it in.
One Year Moratorium On Construction To Study Impact Of Development On Livability.
Support With Reservation
I agree with the general concept that you have laid out, but I do fear that the one-year moratorium could have severe, unintended consequences on local development, on the livelihoods of those who depend on these kinds of projects, and on potentially losing projects to other communities. A city like Cambridge needs to be able to deal with multiple issues at any given time, and that includes supporting current projects while evaluating how they fit into the larger frame-work, and working to ensure that the community can support upcoming developments.
Plan E Charter
Take A Stance
Privacy -- Police Public Safety Security Cameras
Undecided
Public Toilets On Cambridge Common
Take A Stance
Reject Dramatic Up-Zoning Changes In Central Square.
Undecided
I believe that there can be and is a medium ground here that must be reached. Given the shortage of real estate and the need for additional housing and development, the Community Development Department's proposal does not strike me as unreasonable. I do feel that a 28-story building would be too large for Central Square. Part of my responsibility as an elected official is in finding workable, reasonable compromises, and at this point, I remain open to hearing more about the CDD's proposals. I have not made a firm decision on this yet, though.
Terms Limits
Take A Stance
The Foundry
Support