Candidate Info
Not participating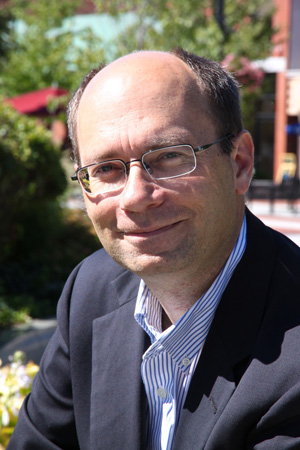 Address:
381 Broadway, Apt. 1
Cambridge, MA 02139
Contact:
Email:
info@samseidel.org
Website:
http://www.samseidel.org/
Tel: 617-547-1067
I am running because Cambridge deserves a government that works. In this time of change, we will only develop the policies we need and find our way forward as a community if our City Council can come together on the toughest issues. We all need a Council that talks to each other, not at each other, while working together to chart the City's future. I am running because I know that I am a voice that brings the Cambridge City Council together—to tackle the tough issues, to move forward effectively on the complicated questions that will shape Cambridge for generations to come. I know this because I've been there. My two terms on the City Council from 2007 to 2011 taught me about policy development: It requires patience. It takes foresight. It needs vision. In addition, most importantly, it demands that the elected officials work together. We are facing a series of challenges today that require real leadership to solve.
Candidate Stances
Abolish Involuntary Poverty In Cambridge Over The Next Five Years
Take A Stance
Cambridge Is Experiencing Serious Traffic Gridlock Morning And Evenings
Support
Looking at upcoming transportation needs makes absolute sense.
Campaign Finance Reform
Take A Stance
Community Walk And Bike Path Along The Grand Junction Railroad
Take A Stance
Investment In Our Public Schools
Take A Stance
Low And Medium Income Housing -- Increase In Density Or ....
Support
es, increased density at transit nodes will be necessary. This obviously will represent change -- in Alewife where new housing is being created, in Central Square right in the heart of Cambridge, and at North Point near the Lechmere T stop. Central Square is where this conversation will be most active, since building heights are largely set in the other locations. The challenge remains -- how do we create the right unit mix in new development, in particular three and four bedrooms units. Developers respond to the market and say that the market is telling them that smaller units are what people are looking for. We have this perennial problem that families get priced out of Cambridge because larger units are rarer and more expensive. I support the creation of larger units to balance the needs of the community.
Low And Moderate Income Housing -- Inclusionary Zoning Results In 25% Affordable Housing.
Support Strongly
The CRA is on the right track with their focus on housing in the city. Recent trends only confirm this. It is a very appropriate time to relook at our inclusionary zoning rules in the City of Cambridge.
Net Zero Buildings
Support
I support the Connolly petition and have been an advocate for it because it is very clear to me that climate change is one of the key issues of this generation. The challenge is how to significantly reduce carbon emissions in the context of robust economic growth. Cambridge sits at the very forefront of the 21st century information economy, and its leading position is not likely to be challenged in the next decade or more. This places Cambridge in a unique position to develop the tools – both policy and technical – to expand and grow our economy in a sustainable way. I look forward to the important dialog to ensue on these matters as we work to build a vibrant, green future.
One Year Moratorium On Construction To Study Impact Of Development On Livability.
Opposed
I do not support a one-year moratorium.
Plan E Charter
Take A Stance
Privacy -- Police Public Safety Security Cameras
Take A Stance
Public Toilets On Cambridge Common
Take A Stance
Reject Dramatic Up-Zoning Changes In Central Square.
Opposed Strongly
Why? I firmly believe that building heights are only part of the story in the Central Square discussion, and that good architecture and urban design will play an equally important role in the success or failure of any changes to Central Square. Nevertheless, the City Council's role in the discussion relates to building heights and land uses. Here are my thoughts on building heights: 28 stories is too tall; 16 stories is not necessarily too tall but is higher than what I want to see; 8 stories has always seemed too short to me as the height maximum (note: my calculation of height is that one story equals approximately 10 feet floor to floor). The appropriate top height in my estimation is 11 or 12 stories – which is about the height of the "Tax Man" building at the corner of Mass Avenue and Western Avenue. I have come to this conclusion after much examination of buildings in Cambridge and Boston.
Terms Limits
Take A Stance
The Foundry
Undecided