Candidate Info
Not participating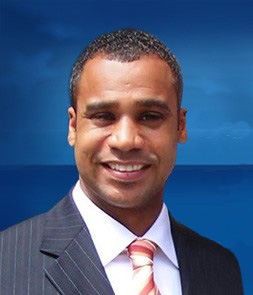 Address:
1 Pine St.
Cambridge, MA 02139
Contact:
Email:
dennisbenzan@hotmail.com
Website:
http://votebenzan.com/
Tel: 617-800-7301
I am proud to announce my candidacy for Cambridge City Council. I do so out of my profound commitment to helping the great city of Cambridge grow into an even better place for the people who live and work here. Cambridge was the city of dreams for my parents when they migrated here from Puerto Rico and the Dominican Republic in the 1960s. And for me it still is. Cambridge is the city my parents believed would give them the opportunity to work hard in order to improve their lives and the lives of their children; they were right. For nearly a decade my parents ran a small oil delivery business while also working in the factories that once dotted Kendall Square. At an early age, my brothers, cousins, and I took shifts helping my father deliver oil from one end of town to the other, from the MIT boathouses to the homes of low-income families who were receiving government fuel assistance during cold New England winters. We were up before dawn on the bitterest of cold days, and even as young teenagers, we all worked hard. With each oil delivery, I learned about the struggle of working families and developed greater compassion for people in need. I also built a strong sense of responsibility, an appreciation for the value of hard work, and the confidence that I could, if I gave it my all, succeed.
Candidate Stances
Abolish Involuntary Poverty In Cambridge Over The Next Five Years
Take A Stance
Cambridge Is Experiencing Serious Traffic Gridlock Morning And Evenings
Take A Stance
Campaign Finance Reform
Take A Stance
Community Walk And Bike Path Along The Grand Junction Railroad
Take A Stance
Investment In Our Public Schools
Take A Stance
Low And Medium Income Housing -- Increase In Density Or ....
Support With Reservation
Yes, I believe that it may be necessary to increase density in Cambridge to accommodate the growing needs for housing. However, no decisions should be made prior to a comprehensive survey of all buildable lots in Cambridge. If elected, I support a master planning process that works to combine the content of existing plans with an overarching plan for development that works to improve the quality of Cambridge's built environment and preserve the human scale of the city's neighborhoods and commercial districts. Currently, Cambridge has several plans - including the Eastern Cambridge Planning Study and Concord Alewife Planning Study - that can be used as building blocks for creating a larger citywide plan that contains a cohesive set of goals for development that guide future studies and planning.
Low And Moderate Income Housing -- Inclusionary Zoning Results In 25% Affordable Housing.
Undecided
Net Zero Buildings
Take A Stance
One Year Moratorium On Construction To Study Impact Of Development On Livability.
Take A Stance
Plan E Charter
Take A Stance
Privacy -- Police Public Safety Security Cameras
Take A Stance
Public Toilets On Cambridge Common
Take A Stance
Reject Dramatic Up-Zoning Changes In Central Square.
Take A Stance
Terms Limits
Take A Stance
The Foundry
Undecided